Upcoming Dates to Remember
Sunday May 29 - Corporate Communion at St. John's Church - 9AM
Sunday June 5 - Pancake Breakfast 9AM to 12 noon
Monday June 6 - Council Meeting - 8PM - Election of new officers
Wednesday June 8 - 2nd Degree at St. John's COuncil - 7PM
Friday June 17 - Appreciation Night - 7:30PM
Monday June 20 - Council Meeting - 8PM
Check the calendar link and the current Knight Times for more information. . .
---
Good news for St. John's Council!
Effective April 27th, Archbishop Myers appointed the Rev. Stephen Carey as the Chaplain of St. John's Council. He also expressed his hope that God would continue to bless Fr. Carey and Council #1345. The next time you see Father Carey, please welcome him warmly as the new Chaplain to our Council.
---
A Special Night!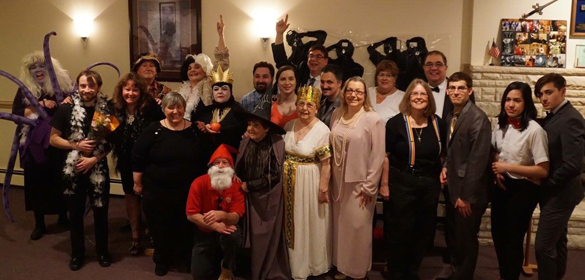 Congratulations to the cast and crew of This is it!, this year's Special Children's Show. Thanks also to the people who worked in the background - the waiters, bartenders and kitchen crew. And a special thank you to everyone who came out for a great evening of entertainment, dinner and dancing. Proceeds of this event go to support the charities supported by the Council that help those with special needs.
---
Father Steven Carey Lectures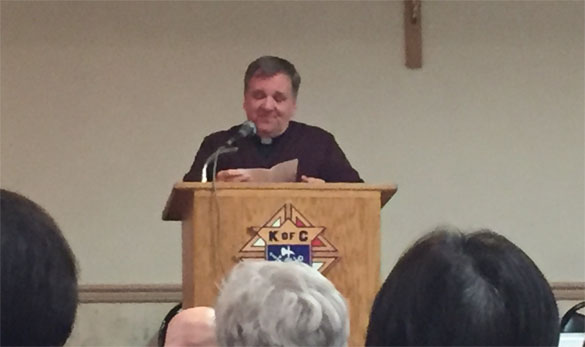 Father Steven Carey, pastor of St. Mary's Church, spoke at our lecture on March 21st on Lent and Repentance.
---
Want to know more about St. John's Council?
St. John's Council was chartered in 1908 and celebrated its hundredth anniversary in 2008.
Having a long history doesn't mean that we can rest on our laurels. St. John's Council is one of the busiest Councils in the State of New Jersey. We strive to go the extra mile when our faith calls upon us and when our community needs us.
If you have the time, we invite you to watch a short video, produced as we celebrated our centennial year. You can also see how our Knights stay in the news, as we put charity, unity and fraternity into everyday practice by checking out the News link.
---
If you want………..
the satisfaction of helping others

to strengthen your faith and your church

to get closer to your family

to protect your family's security

to be more in touch with your spirituality as a Catholic
If……….
the idea of service and charity means something to you

serving your church and your community means something to you
THEN, We Have a Place for YOU!
---
Updates
Please bear with us as our website undergoes some updating and format changes. If you find a broken link, just click on home to get back to the main page.